Baustein Building is an artist and maker community housed in the former American Thread factory in Holyoke, Massachusetts. Established in 2013, Baustein has beautiful, light-flooded studios filled with makers, artists and entrepreneurs.
Baustein offers easy access to Routes 91, 391, and the Mass Pike; three hours from NYC; under two hours from Boston; ample, on-site parking; wi-fi; freight elevators; 24 hour access; 16 foot ceilings; huge windows; and really nice people.
Baustein studios are raw, creative spaces. We like to think of them as an open invitation to live your dream….
Baustein is located in the Canal District in Holyoke, Massachusetts and is 140,000 square feet total, with three floors and two freight elevators. Studios are non-residential and range in size from 400 to 2500 square feet.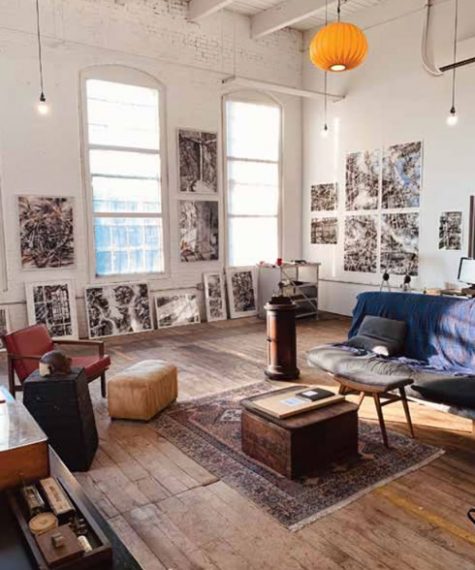 Studios are private but there's plenty of community space to chat about ideas, projects and what you are having for lunch.
Andrae Green
Jon Beacham
Scott Tulay
Dr. Imo Nse Imeh
Baustein is a hub of creative energy, with a wide-ranging scope of interesting work being explored by the artists and makers.
An inclusive group of painters, sculptors, photographers, woodworkers, and bookbinders, etc., are what makes Baustein a community. The buildings focus is to allow individual creative expression to take place in a setting that fosters mutual respect and understanding for one another's explorations.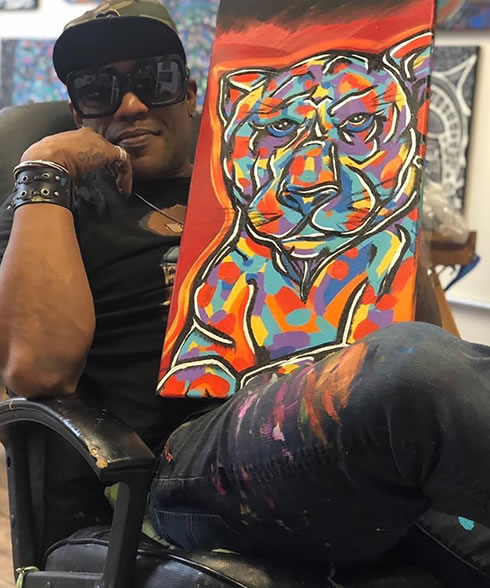 Orlando Santos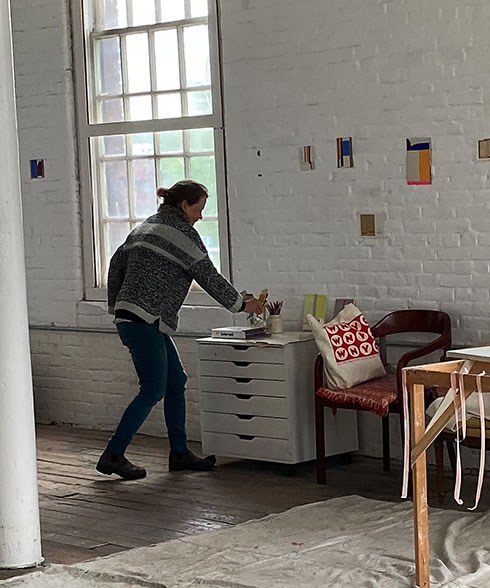 Elizabeth Gourlay
Stephanie Craig
Susannah Auferoth